WHY BECOME A MEMBER?
We are about long-term relationships and want to be an essential tool for you to help your business GROW, SAVE, and CONNECT for years to come!
That is why we make becoming a member and staying a member, both easy and affordable.
The North Jersey Chamber of Commerce (NJCC) is a community-minded, member-focused, non-profit business organization. Our mission is to foster the growth and profitability of our members via a variety of dynamic networking events, educational seminars, cost-saving programs, legislative advocacy, and member-to-member collaborative opportunities.
Staples Chamber Discount Program
Members of the Chamber of Commerce have access to special partner discounts every time they shop in-store. They can save on an assortment of products, from signage to PPE to business essentials and more. 20% off your in-store Print &Marketing Services order and 10% off your in-store purchase of regularly priced items.
BEST IN CLASS SUPPORT
North Jersey Chamber of Commerce is devoted to excellence in connecting, recruiting, and developing leaders in many disciplines who make a difference in our community.
Online Marketing  – sponsorships & advertising opportunities

Money Saving  -member deals, programs & low member fee

Meet Contacts -build relationships & create a strong referral network
We focus on member benefits, including over 75 networking and marketing opportunities a year!
Cyber 20 E-mail Marketing, New Year 23% off Special Valid now until January 23
E-mail distribution starts as low as $50
Bundle packages available saving up to $300
Are you willing to pay one penny per potential lead?
Member Spotlight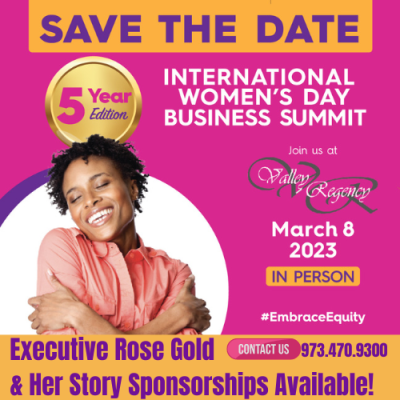 Save the Date!
International Women's Day Business Summit is back with this year's global theme #EmbraceEquity
Join Over
1,100 Businesses Reaching over 12,300 Individuals
Enjoying North Jersey Chamber of Commerce NOW!
Become Part of North Jersey Chamber of Commerce to Further Your Business Goals.